Over 30 years moving vehicles safely and on time
McLaughlin Car Transport have been transporting private cars, vans and small commercial vehicles cross channel and throughout Ireland, Britain and Europe for over 30 years.
We are a family owned and run business in Greysteel, Northern Ireland. The business was started in 1987 by Eamon and Mary initially delivering vehicles locally. As the workload increased more vehicles and professional drivers were added to the expanding fleet. Vehicle movements extended throughout Ireland and Britain.
Today, we operate from depots in Ireland and Britain we provide a service which caters for every need of the vehicle transport industry. We transport cars for everyone from the individual car owner, manufacturers and lease and rental companies to eBay buyers, vehicle repatriation, recovery and breakdown.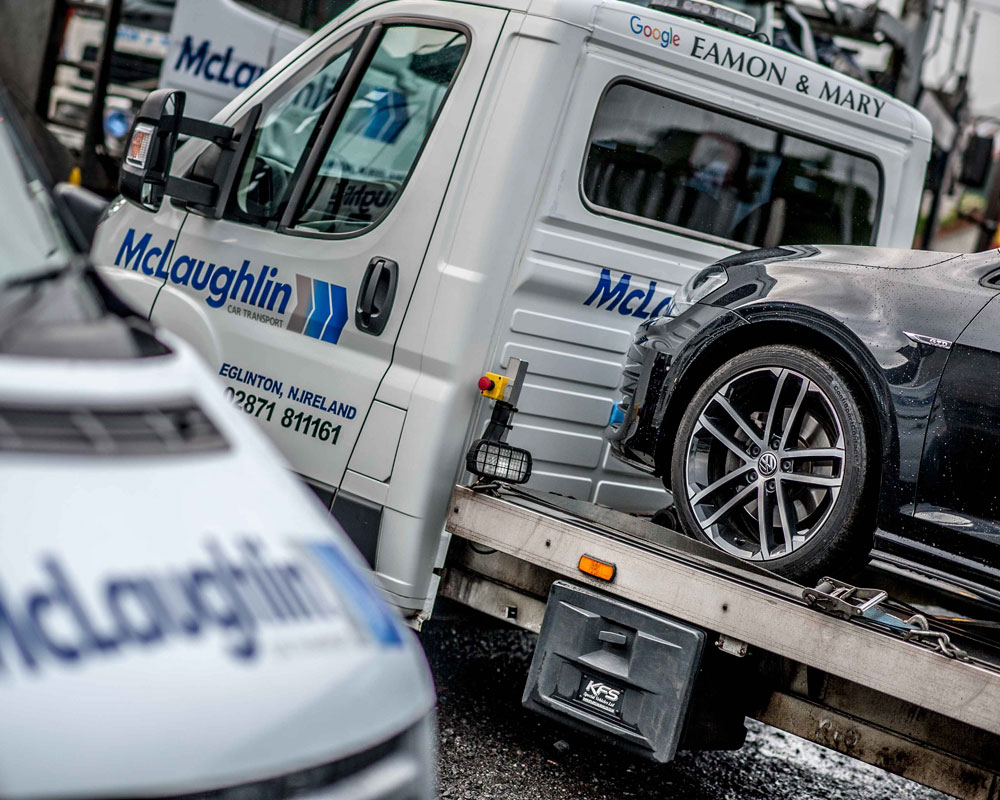 McLaughlin Car Transport
141 Clooney Road,
Greysteel,
County Londonderry
Northern Ireland BT47 3DX
Tel: 028 7181 1161
Email: info@eamonmclaughlin.com
Modern transport fleet and uniformed CPC qualified drivers
At the forefront of our business are our drivers and our trucks. Each uniformed driver, is CPC (Certificate of Professional Competence) qualified and has been carefully selected for their driving ability and customer relation skills. The drivers are made to feel part of the family and are instilled with the company values.
Serving all aspects of the car transport industry means we have a range of vehicle transporters from 3.5 tonne single car carriers to the latest in multi car carriers. All our trucks are meticulously maintained going through rigorous six-week checks in accordance with the highest VOSA standards. We take immense pride in the appearance of our vehicles with white and blue paintwork and distinctive blue livery they are well presented at all times.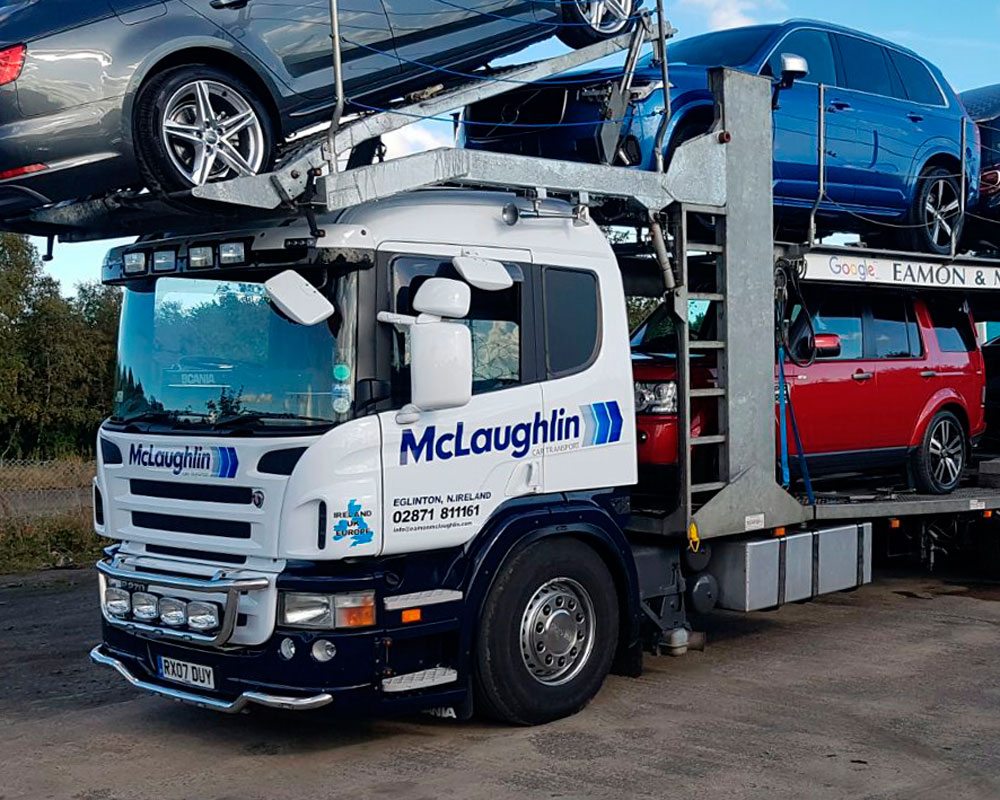 Ready to move your vehicle with McLaughlins?
Call us now on 028 7181 1161
We're ready to help.
Sarah Louise – Transport Coordinator